Angas Plains Estate Suites  – Heritage Suite &  Vineyard Suite   
The ultimate wine traveler's stopover in the vineyard at Angas Plains Estate wines boutique family vineyard, Langhorne Creek winery.
The suites  are in our century old Australian stone home with the old-world charm of  high ceilings and new-world comfort
of modern en-suites  with private access.
The open spaces around the vineyard offer  peace and quiet, off  the beaten track, which is not to be underestimated.
We don't have any street lights on the property,giving you a great views of the stars on a clear night. (excluding vintage when it can be busy with harvesting activity)


Charming suites with views over the vineyard and gardens,  bedroom featuring antique furniture from the early 1900's.
External private access
Queen  beds
Quality linen
Television
Air-conditioning
Free Wi-fi
Modern en-suite
Tea & coffee making facilities with large selection of teas
Angas Plains Estate Complimentary Port
Special hair products and hair dryer
Patio with table & chairs
Breakfast by arrangement, served at Cellar Door, No children or pets allowed.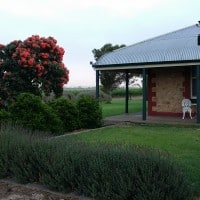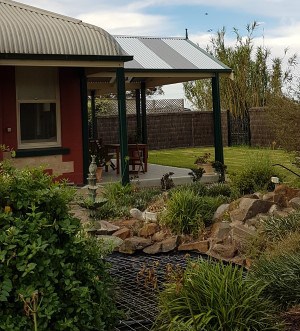 Bookings Contact Judy mb 0438754350 or admin@angasplainswines.com.au